Increasing gender diversity in the IT field
Women represent only 15 percent of the technology workforce, meaning many miss out on rewarding and lucrative job opportunities. This problem begins in school, where female students are less likely to pursue technology majors. To encourage more girls to study computer science and information technology (IT), Seattle Central College hosted a special event last month, called GLITTER – short for Get Launched in Technology through Education and Resources. Now in its ninth year, GLITTER, provided an opportunity for more than 80 girls from seven area high schools to connect with women who have built successful IT careers.
"It's important for girls to meet and interact with these women, so they can imagine going into those fields themselves," said GLITTER organizer and IT Program Director Lisa Sandoval.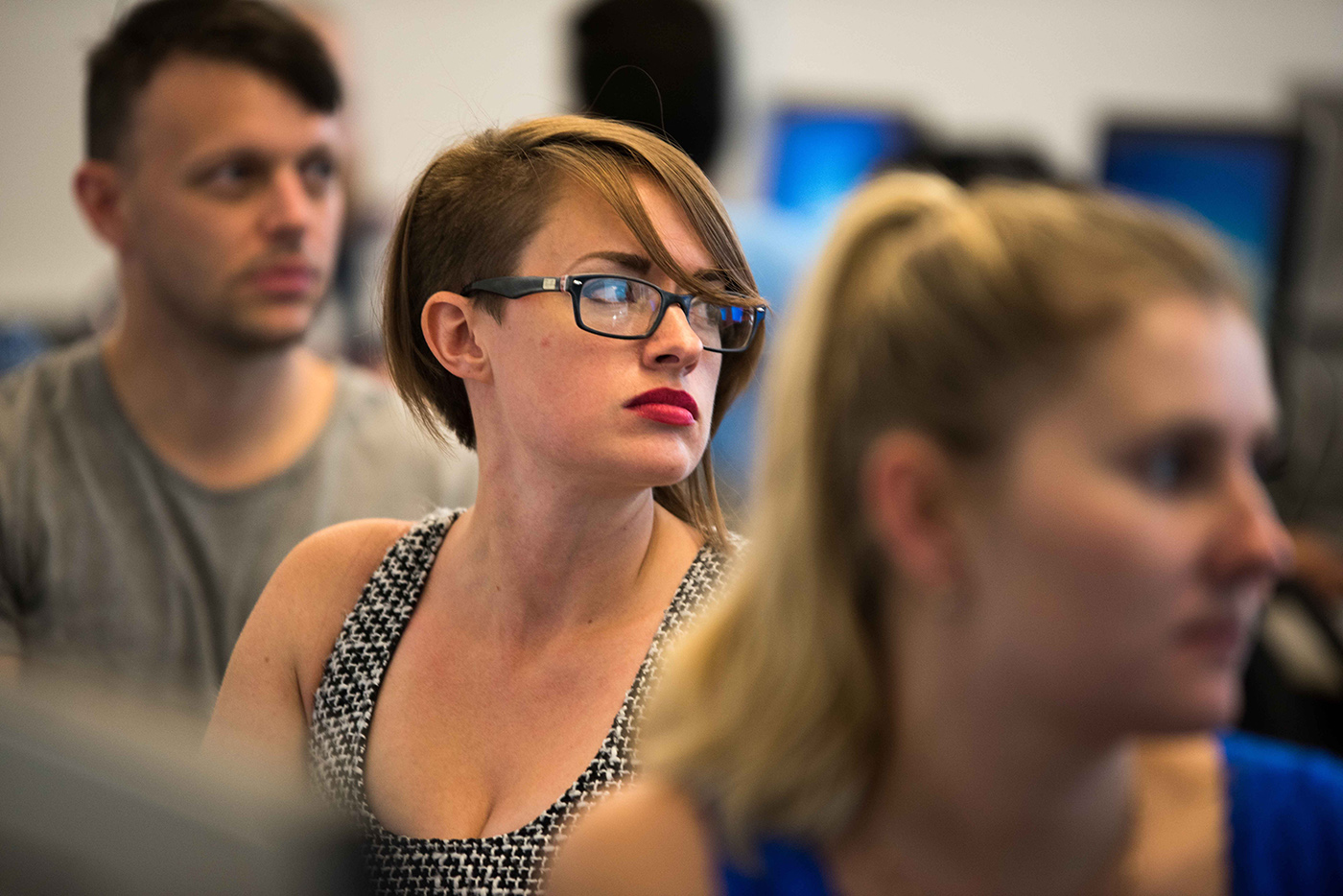 At the event, IT instructors presented several "crash courses" in programming, web design and internet security to offer girls a hands-on introduction to the diverse opportunities within IT. Participants also heard from a panel of women who are employed in technology positions at Starbucks.
Miss Washington International 2015 Kylie Hurd delivered the keynote address encouraging attendees to consider opportunities in STEM fields. Hurd, who has worked to increase female representation in the technology sector over the past six years, works as a UX Program Manager at Microsoft.
"Getting an education in computer science and technology benefits girls no matter where they end up their careers," Sandoval said. "Even if they want to go onto work at a company that isn't tech focused, a background in IT can help them land rewarding jobs at large companies like Nordstrom or Starbucks."
The program was hosted in partnership with local non-profit IGNITE (Inspiring Girls in Technology Evolution). The organization establishes chapters in schools across the globe to connect young girls with female mentors and role models who have careers in STEM fields.