About the Program
As companies are adopting cloud services and industries like healthcare increasingly integrate information technology into business processes, the demand for network and computer systems administrators with advanced skills and education continues to grow. With Seattle Central College's new Bachelor of Applied Science (BAS) in Information Technology—Networking degree you can now take your networking education and career to the next level.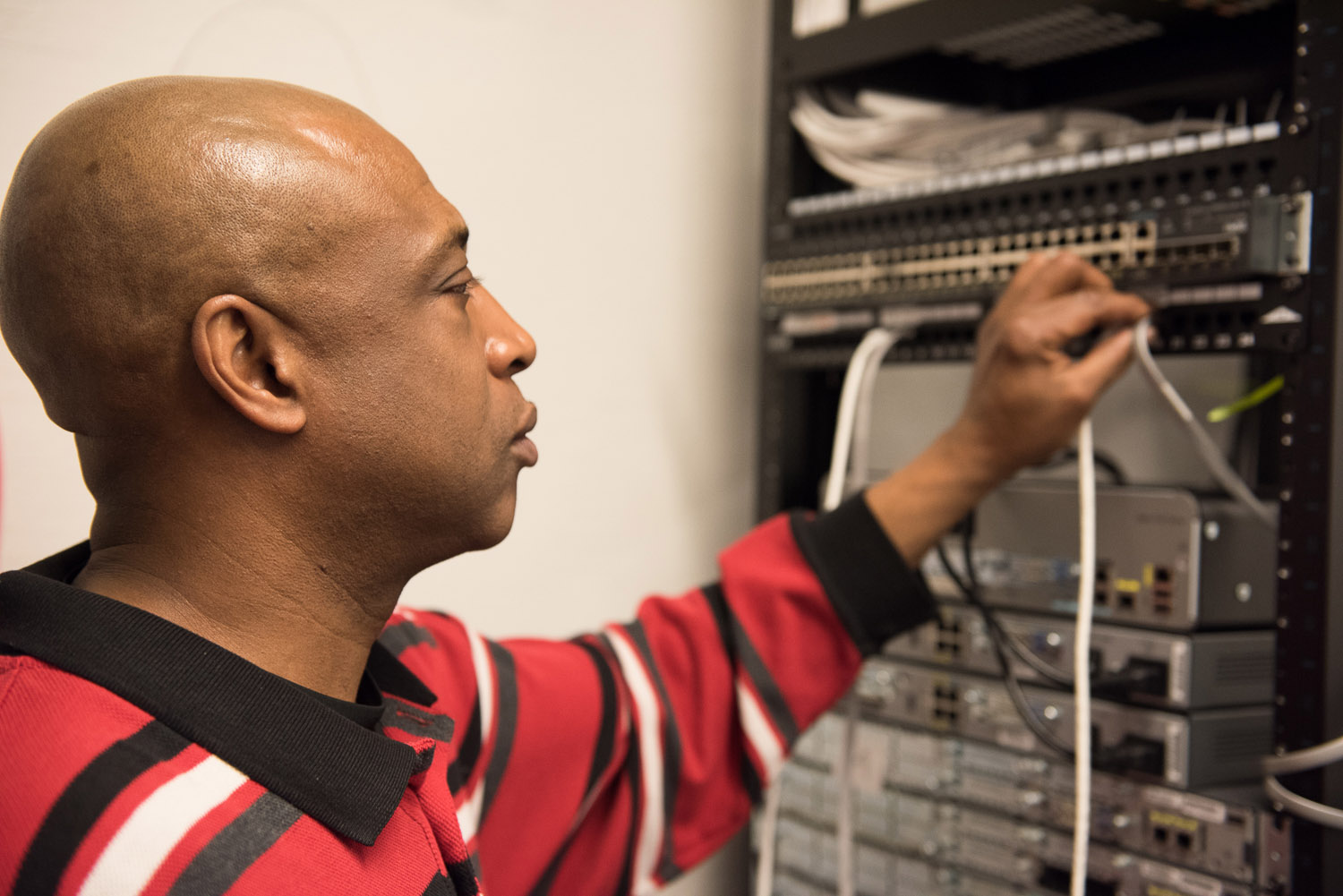 Career Opportunities
If you like highly technical, hands-on work and enjoy solving problems, the Information Technology-Networking applied bachelor's degree can prepare you to work as a:
Network and Computer Systems Administrator, where you will be responsible for the day-to-day operation of computer networks. You will organize, install and support an organization's computer systems.
Network Systems and Security Analyst, where you will monitor your organization's networks for security breaches, install and use software to protect sensitive information and assist in developing security standards for your organization.
You can start training for a networking career through in the Associate of Applied Science (AAS-T) in Network Design & Administration or you can leverage prior experience and education to advance your skill set by enrolling in the new applied bachelor's program.
60%
of all Network and Computer Systems Administrators have earned a bachelor's degree or higher
---
63%
of CIOs stated that network administration is among the skill sets in greatest demand within their IT departments
Education for an In-Demand Career
A Network Administrator is the heart of a company's operating system. The primary goal of a network is to provide access to shared resources such as file servers, printers and the Internet. Network Designers and Administrators design, evaluate, and manage network systems, maintain network hardware and software, analyze problems, and monitor the network to ensure availability to system users. By enrolling at Seattle Central, you will learn the essential knowledge and skills to jump start your career.
Gainful Employment
Learn more about this program's Gainful Employment information.

I love that the program encourages you to build relationships with peers and instructors. It's those connections that helped me to be successful both in in the program and as I've progressed in my career.
Evan Waller, Network Design & Administration alumnus