About the Program
Seattle Central College's Database Administration and Development four-quarter certificate program will train you for an in-demand career in technology. You will learn how to organize data, install database management software, create and secure databases and design database-driven applications.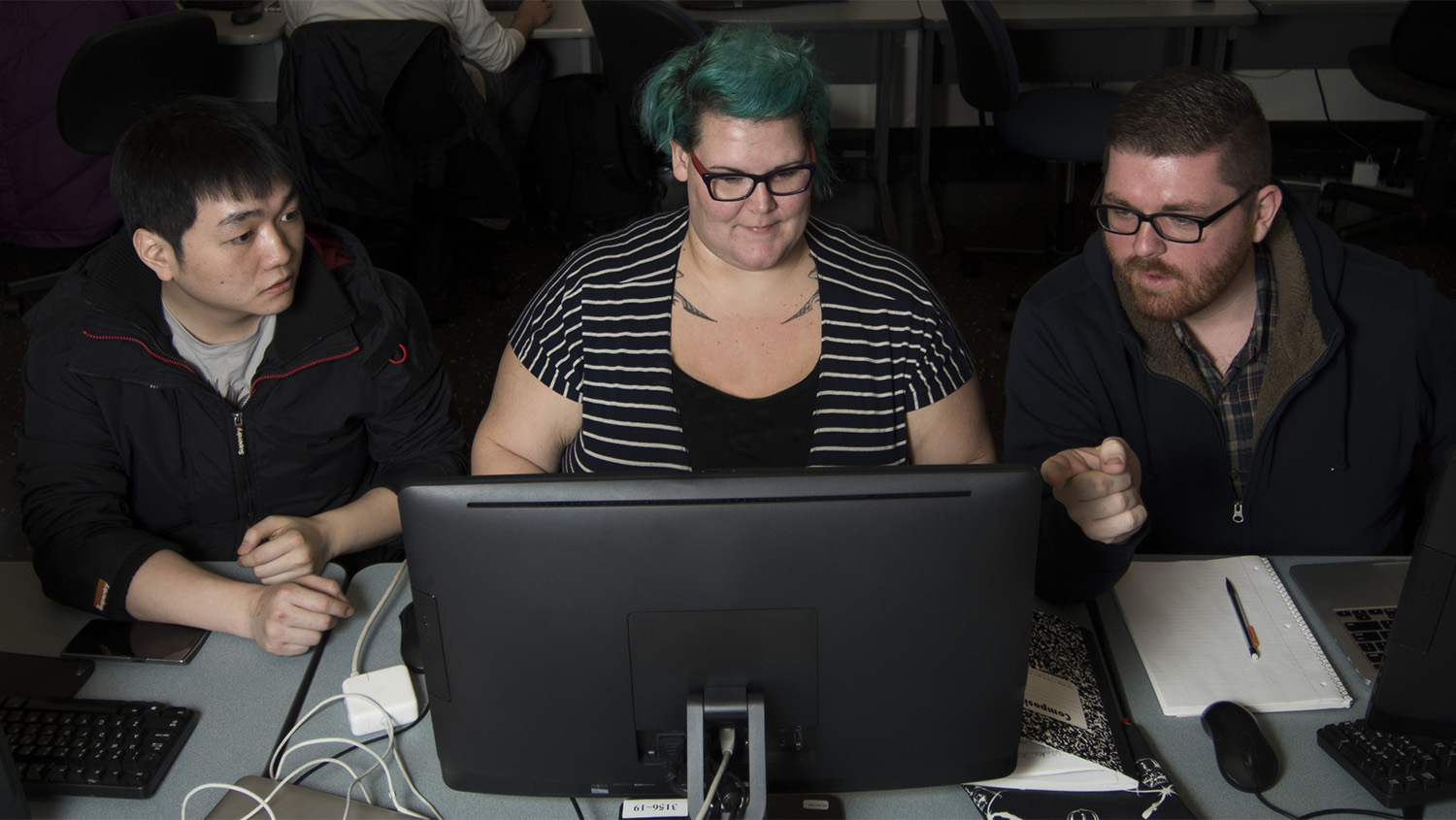 Career Opportunities
Databases form the core of Business Information Systems and are crucial to most companies' operations. In a small setting, one person might play several of the following roles, while in a larger company, several people might be assigned to each job.
Database Administrators specialize in installing and maintaining the database, including physically implementing the database on the server, backing up the database, disaster management, database security and database troubleshooting.
Database Designers create the overall structure of the database, often using specialized design tools. These specialists need to understand relational database principles and the client's business model.
Database Programmers develop the middle-tier programs that validate and transform data. They also develop the user interface for the database.
System Administrators specialize in the connectivity between the data servers and other servers in a system.
$91,020
Average salary for database administrators in Washington state – one of the highest in the nation!
---
11%
Expected growth in job opportunities for database administrators by 2024.

My classes have been really informative and my instructors are really cool. Most of them are close to my age, so we have a lot to talk about. Sometime's it's easier to talk to people with similar experiences in life.
Al Wiley, veteran IT student